Making a Donation
It costs over £950 a week to maintain our church building and the ministry of All Saints. If you are able to make a one off gift, then it would be very much appreciated and this can be easily done via Bank Transfer, Online Banking, Just Giving or by text / QR code.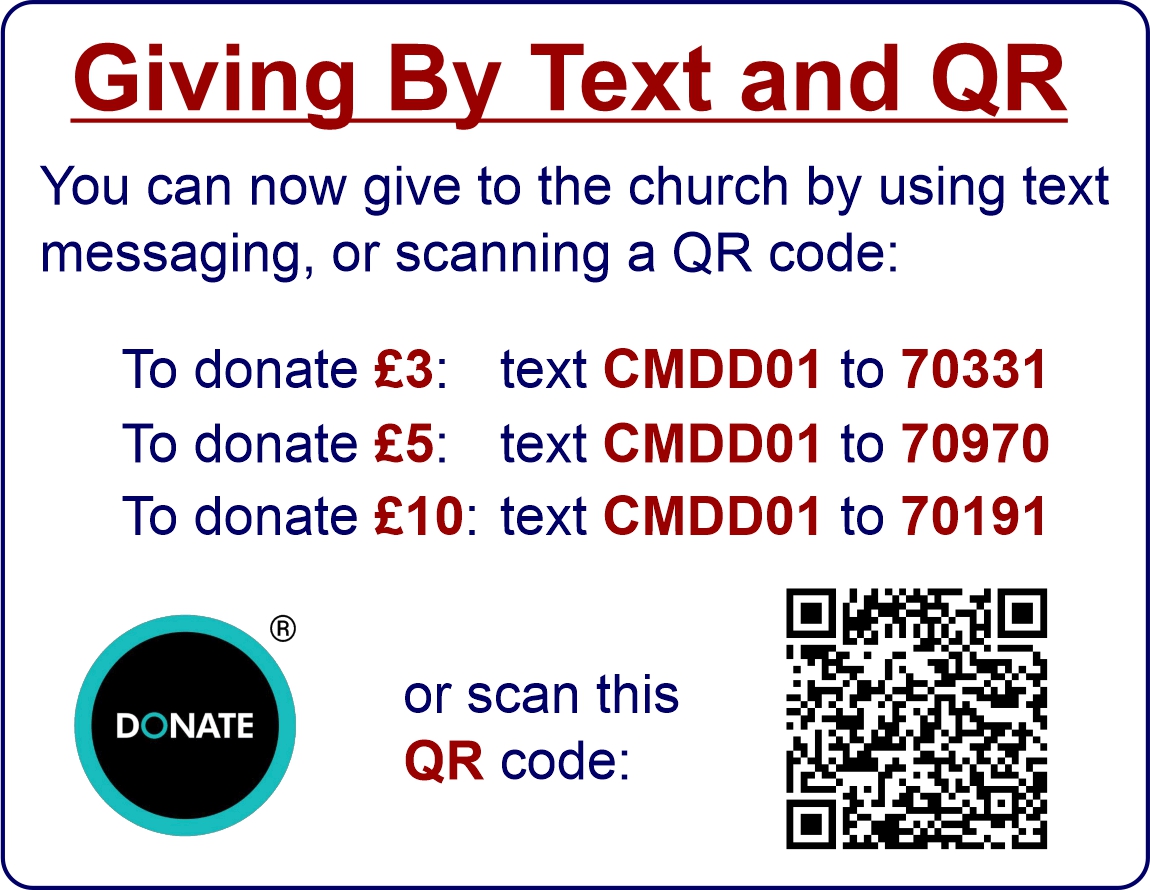 Use Just Giving - Click on the logo below or CLICK HERE to acces our Just Giving page

After reaching Our Just Giving Page please click on the Donate button (as shown below) then follow the instructions.

Our bank details are:
Cheques can made out to: Walsoken PCC
Sort Code: 20-97-34
Account No: 10915890
Online Reference: WebDonation
Making a Regular Donation
If you would like to give to our church on a regular basis, then please just download our Standing Order Form. You only need to fill in your own account details and then pass the form onto your bank. Alternatively, if you have access to the internet and online banking you can set-up a Standing Order using the details above.
We thank you for your generosity.